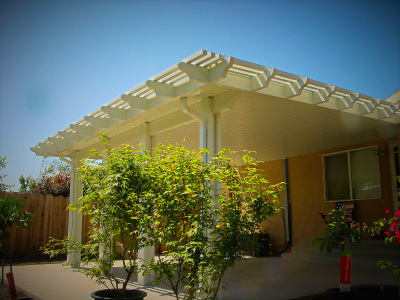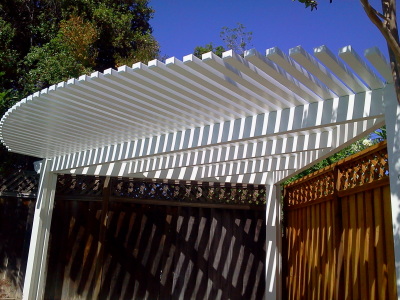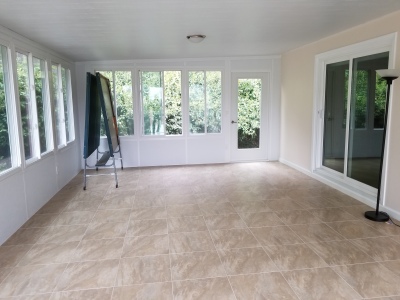 There are two types or solid covers
1. Non insulated aluminum covers. 2.Insulated aluminum covers.
Both covers work well against the rain
and both make shade. The insulated cover you can put in lights, a fan.or even skylites. The non insulated cover
you can add strip skylites
A solid cover will give you your family and pets  the protection
you need at your CastroValley home.
​​


Aluminum  Lattice/ pegolas covers provide partial shade. There are two size tubes that can go on top 2"x 2" or  2"x 3"
The size of the tubes the spacing between the the tubes determine the
percentage of shade or light.
There are options colors
Types of posts
A beautiful lattice cover will become a focal point for your Castro Valley  home
​


Patio rooms provide year around space​​​
for you your children and pets.
in your Castro Valley home.
We can build that extra space you need
for that home office, child day care,or that game room you always wanted.
Need space For chrismas, thanksgiving
We can provide that space you need
at your Castro Valley home
​