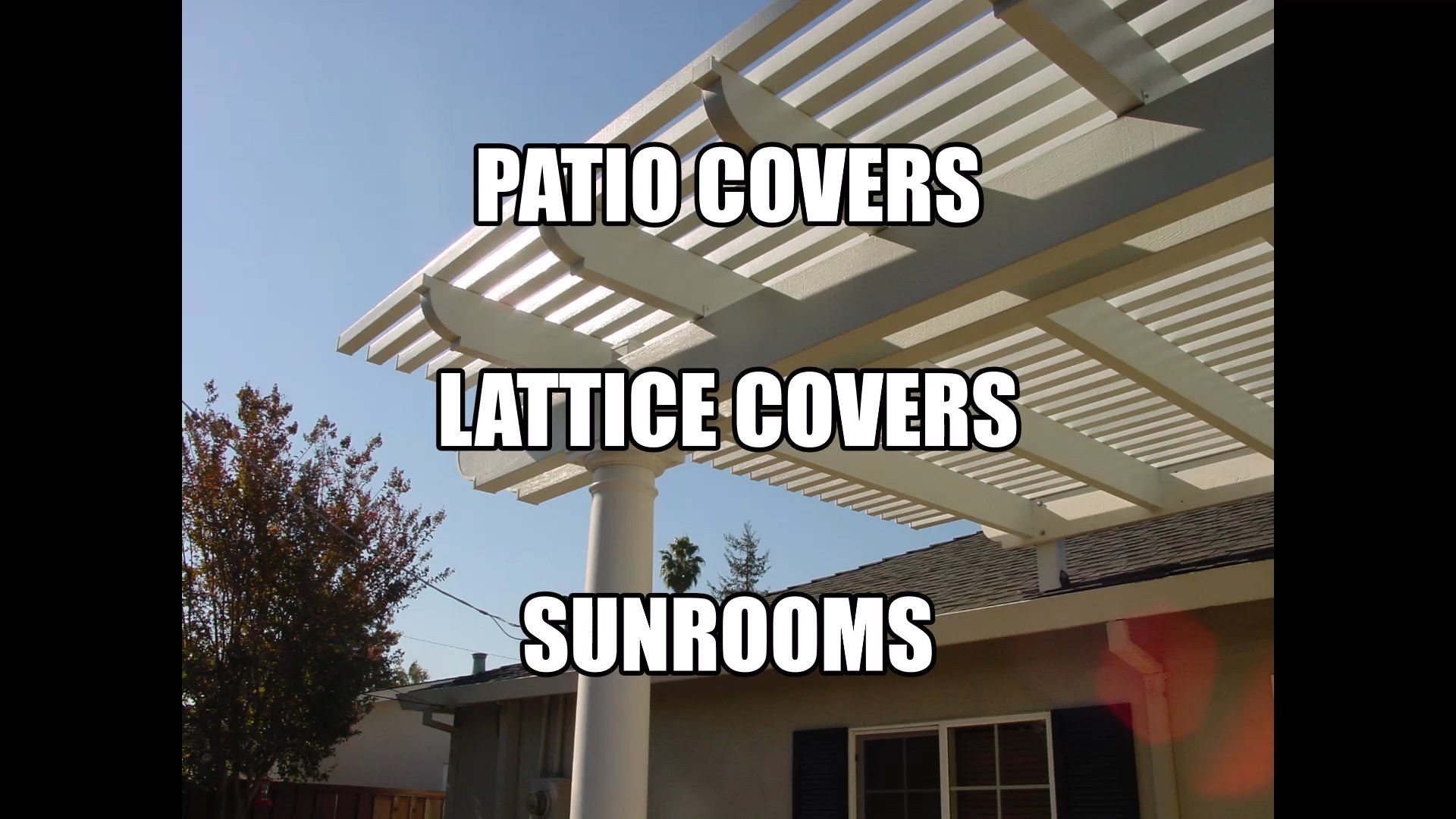 Richard Rodgers Construction
Patio covers have changed alot the last few years
insulated covers, rafter tails, lattice wrap on soild covers
open style gutters. wood enbossed material colors, lighting, fans. Patio covers provide protection for you your children and pets.
​We build patio covers,lattice, sunrooms​​​​​​​​​​​
in all the Bay Area  

We are the 1 # choice
Quality products
Reasonable prices
Superior customer service
Dependable and reliable
Professional Installations
No hassel, NO fuss, No pressure
We do the work ! !
Richard Rodgers Construction
SELLS BUILDS REPAIRS PATIO COVERS, PATIO ROOMS